Cloudberry is a general-purpose middleware system to support visualization on large amounts of data.
Cloudberry communicates with backend data management systems via adapters. It supports various frontend interfaces by providing a RESTful interface.
This live prototype supports interactive analytics and visualization on more than one billion tweets with new data continuously being ingested. Check this video.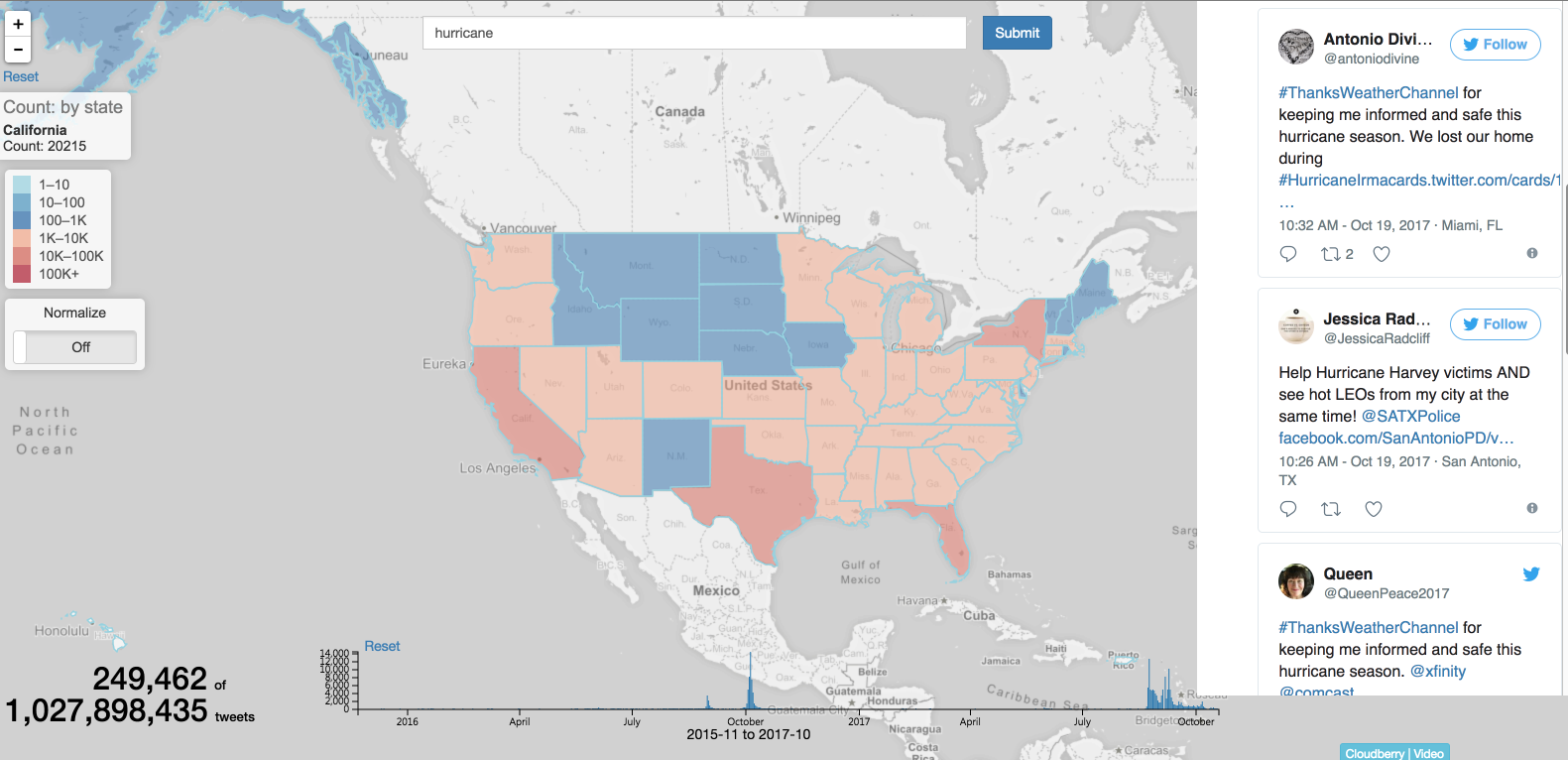 We are a team from the ISG group at UC Irvine.